S&P500 futures are yet again trading lower in the morning.  Go figure.   Yesterdays modest downside move was negated with  20 minutes of ravenous buying after the open.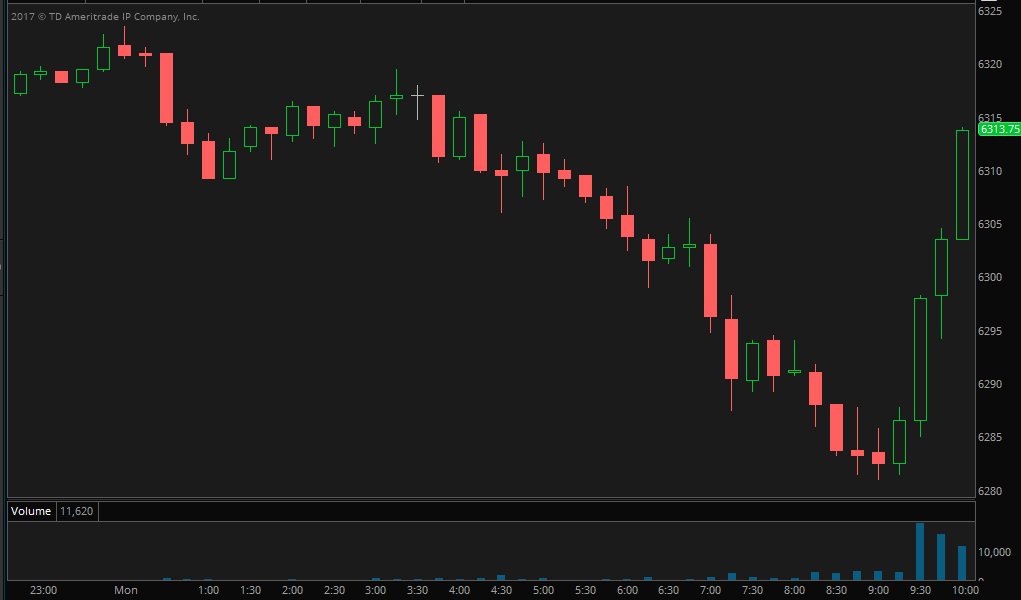 The market then took its time slowly grinding to session late in the afternoon.
Morning weakness remains a buyable dip and until that changes, there is no reason to fight it.
Momentum remains up for $SPY $QQQ $DIA and for $IWM we are reaching a possible buy trigger.
$SPY
$QQQ
$DIA
$IWM
$AAPL remains the weak even amid the move higher in tech yesterday.  This morning $AAPL finds itself lower again.  I think a move to $170 is in the cards over the short term.
$AMZN is flagging after its recent move to record highs and looks poised for more upside
The opening bell is just minutes away.  The story is playing out just the same as yesterday..... morning weakness, likely followed by swift price recovery, and an afternoon grind higher.  Rinse, repeat, and you get a market that is giving a little of everything while still making record highs.  Perfection. The FED mandate of market stability in its finest hour.