The US Dollar continues on the path to new 7+ year highs.  As I have stated previously, longer term this will not be bullish for the stock market.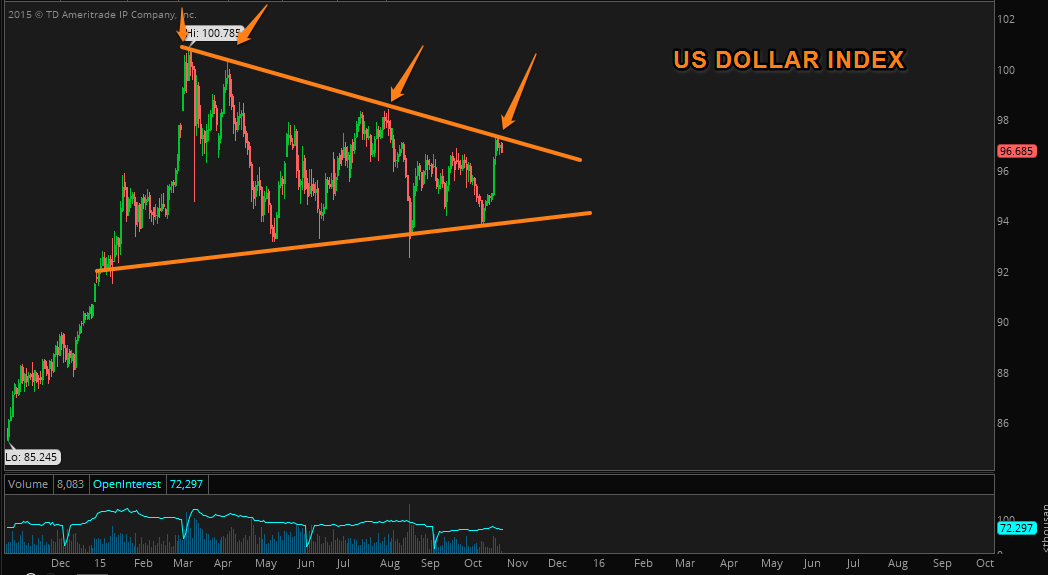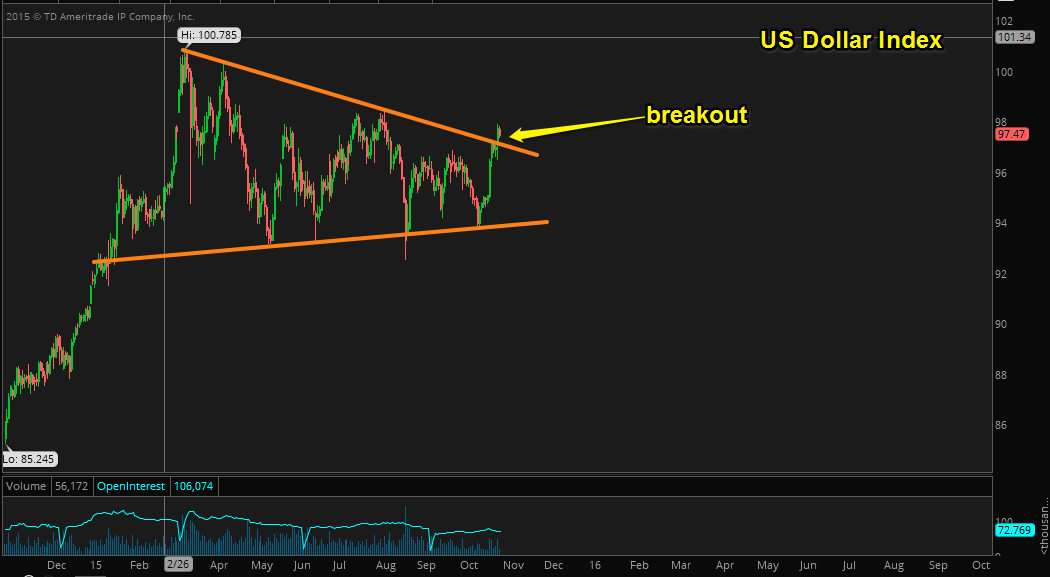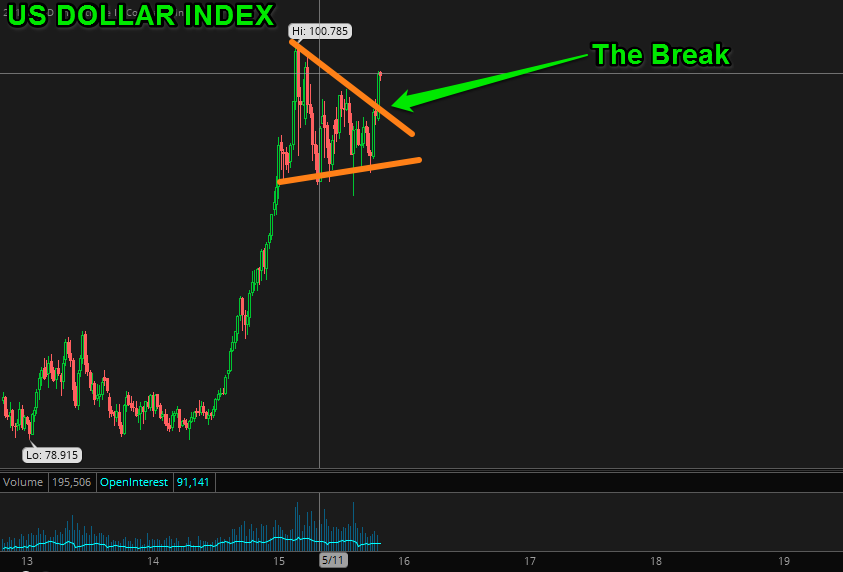 and what will this mean for crude oil?  ..... exactly what it has meant historically -   Lower prices.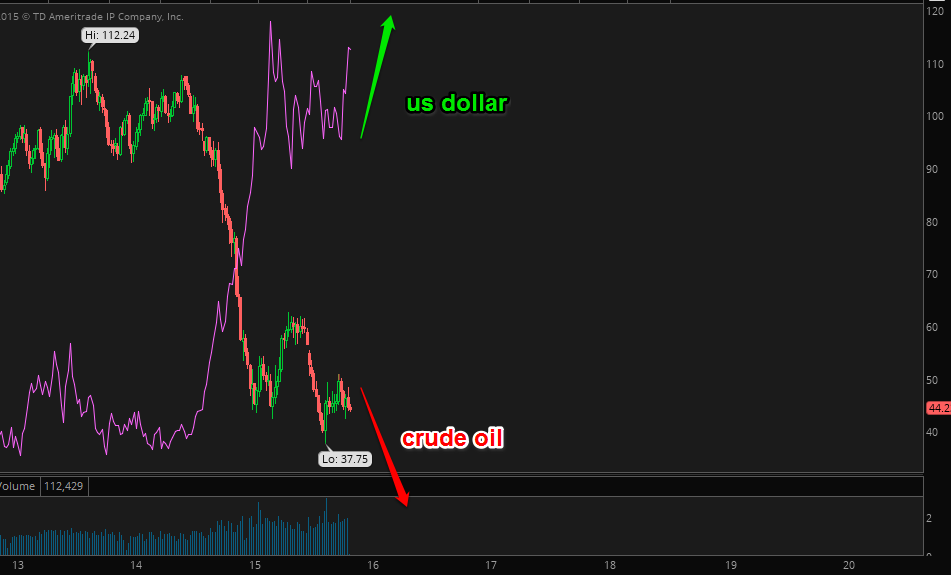 which does not bode well for the energy sector.  It has been quite a bounce, but one that will prove to be short lived: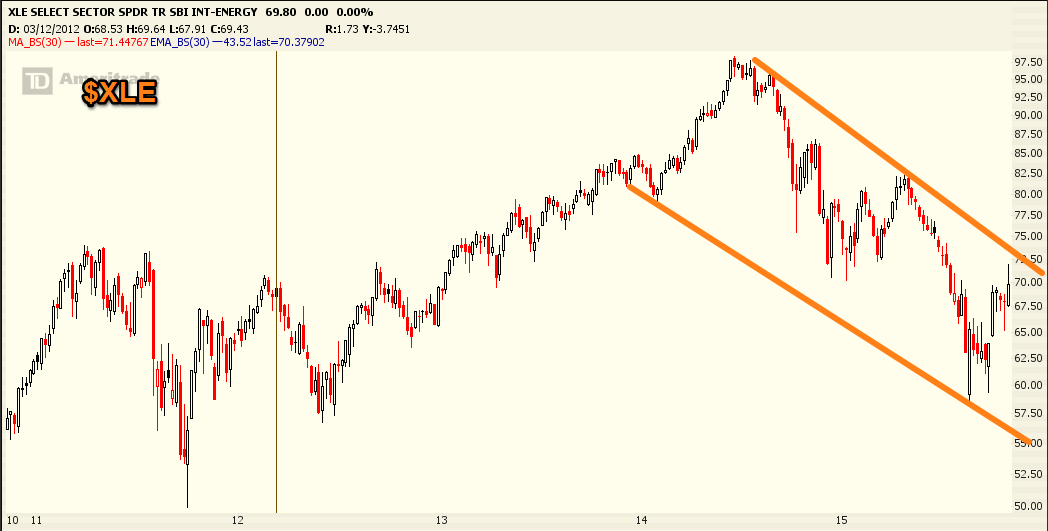 $BIDU came up to meet $200, which also coincided with trend line resistance.  A pull back to $180 is the likely scenario.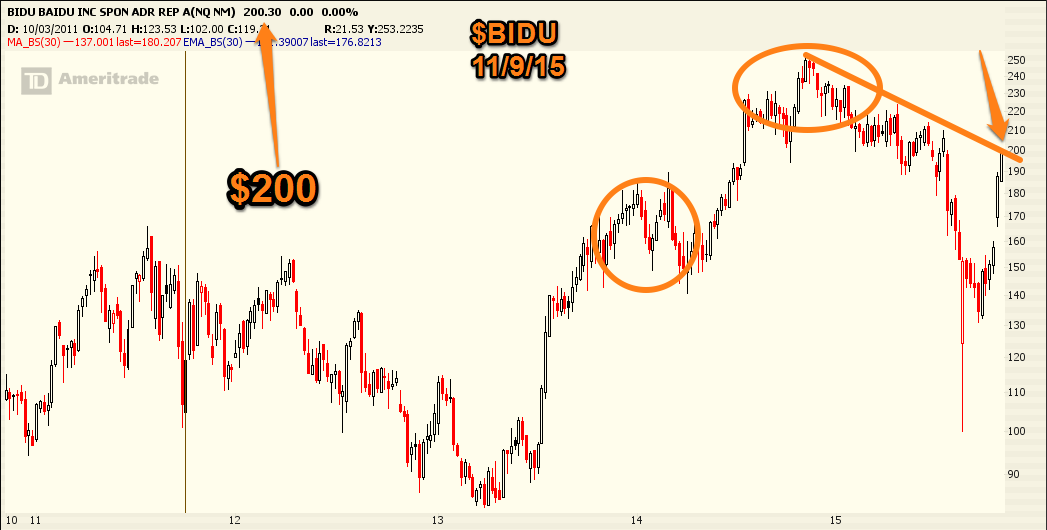 $TGT looks weak, and a break of trendline support could set up a move to $60.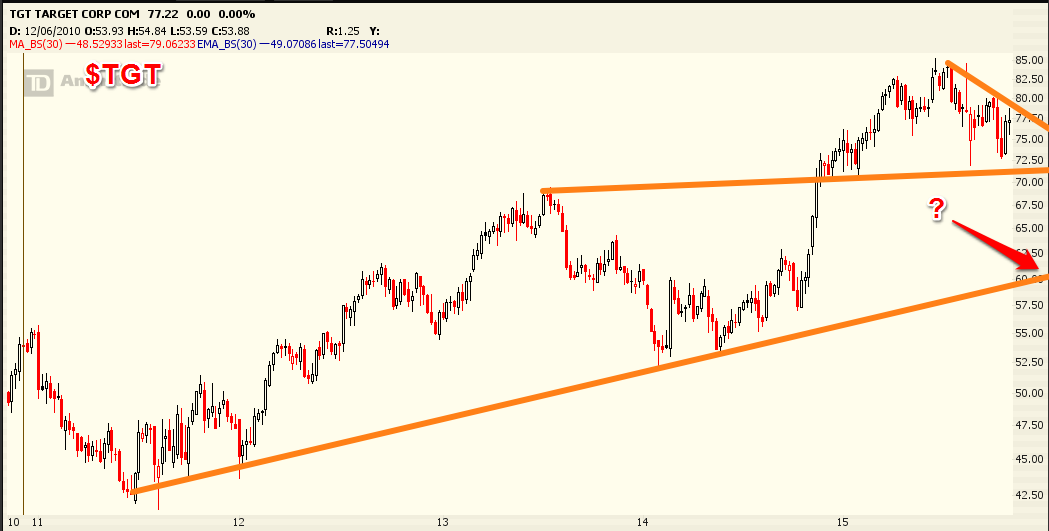 $IWM needs to break that $120 level.  IWM back to that $120 figure that has been key throughout 2015 - with the lack of support late this summer the tell