Good morning.  Stock futures are 1.6% high to start the first trading session of the week.  Will these gains hold?  Or will these gains give way to selling pressure like last week?
Let's look at S&P500 futures.  They met trendline resistance from last weeks highs are are drifting lower.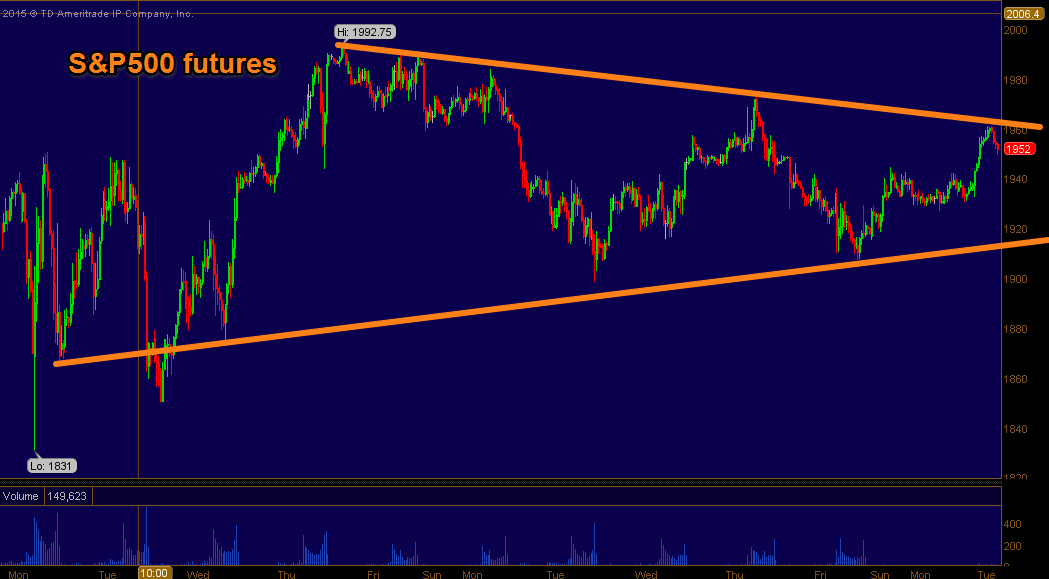 From a longer term perspective you can see the prices narrowing.  This would imply another sharp move awaits the market.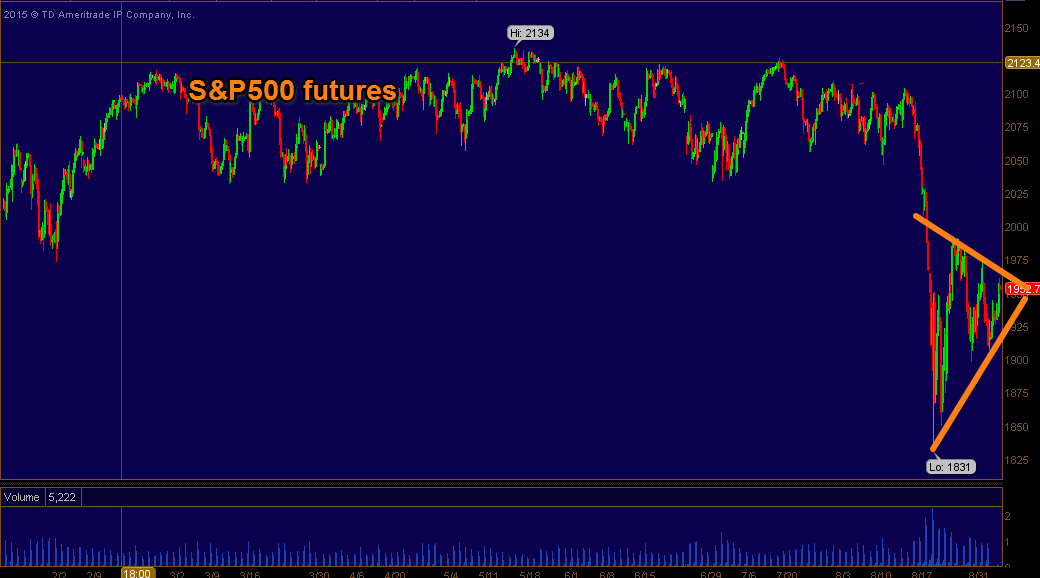 If you read Friday's end of week recap, you would know which way I think this price contraction will resolve.
A few other charts to watch this week.  Of course we have the big AAPL event.  The chart continues to look vulnerable.  Remember it was September 2012 that market a medium term top in the stock before plunging some 50%.  Of course those who endured those losses still ended up doing quite well.  This $111 level at the open could make for a reasonable short entry.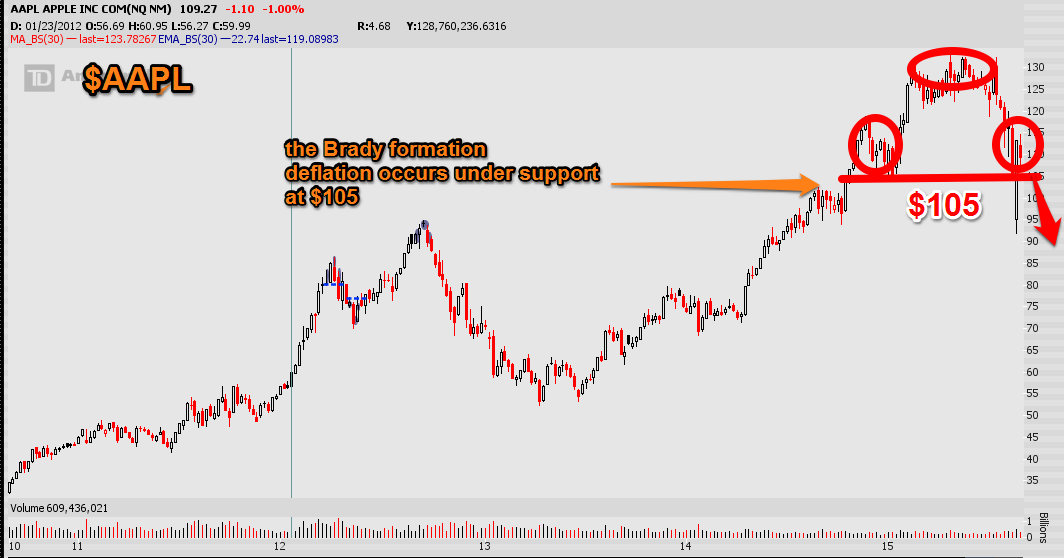 If feels like just yesterday this stock was soaring over $215.  Today it finds itself at key support.  If it breaks the $150 price would be a likely landing spot.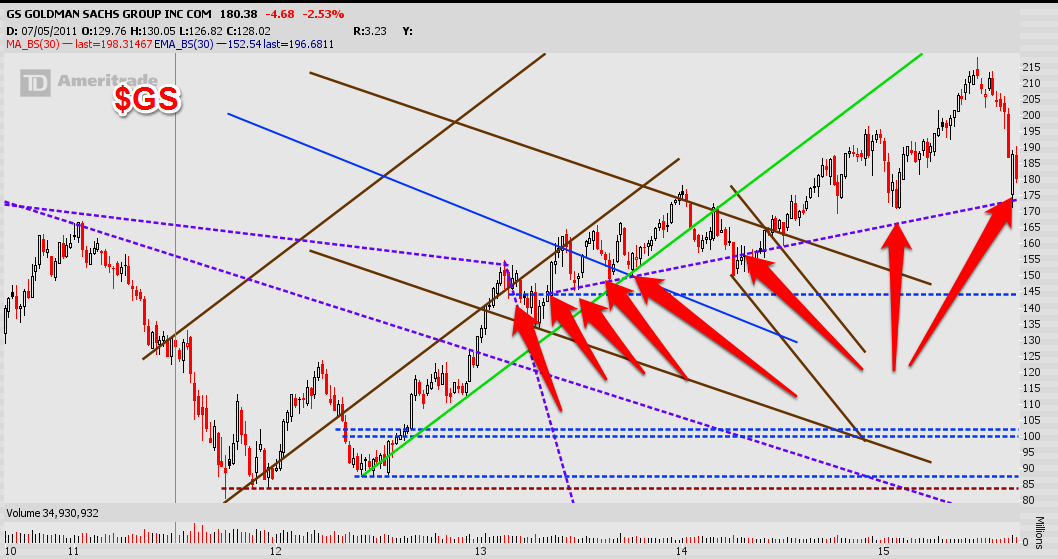 $NFLX is up over 3% this morning.  The stock is in retrace mode, which should see it hit $85 before all is said and done.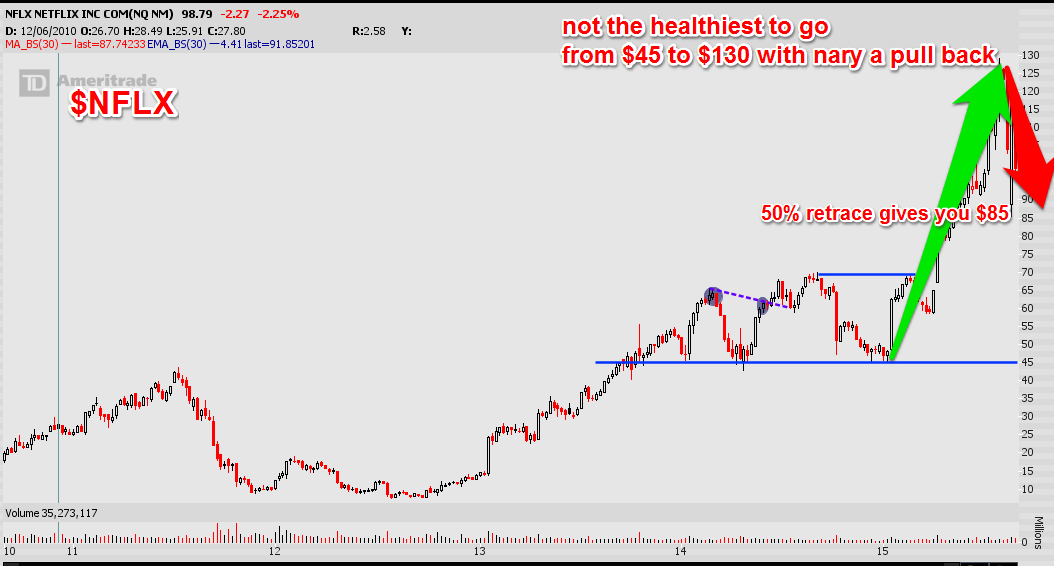 $JPM also keep a close eye on long term trendline support.  As it currently stands another 7% of downside will not spoil the long term upward price trend.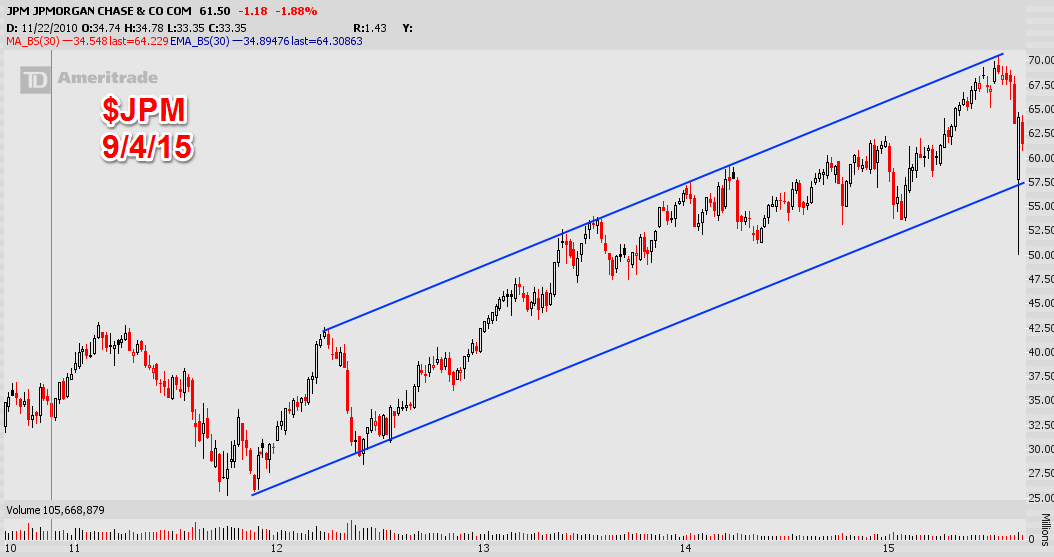 The VIX exploded two weeks ago, and has yet to calm itself.  If history is any indication the VIX will be back at 12 in the future, the question is when?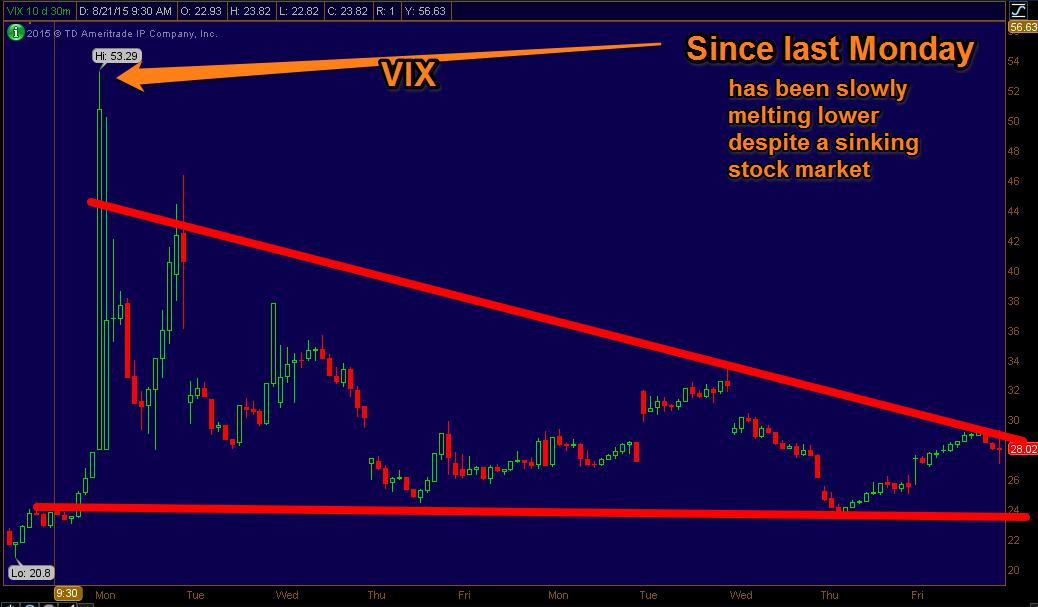 $TSLA... after all the bearishness, negative blog posts, negative tweets, negative analyst commentary - it's still within striking distance of new record highs.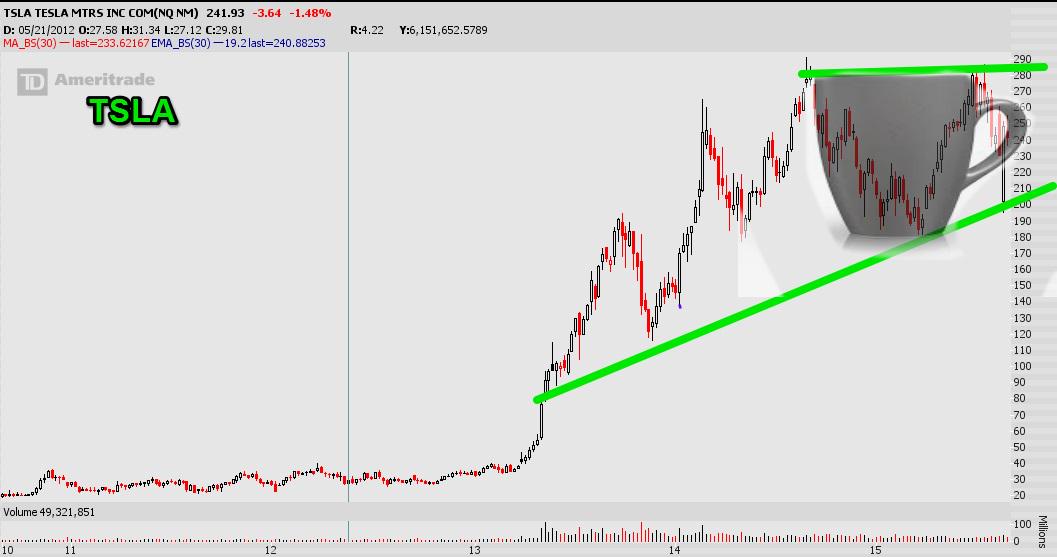 and finally $GOOGL.  After spending the better part of 6 months clinging to the $550 level, it vaulted over $150 higher after its latest earnings report.  More recently it has found difficulty holding gains and could be setting up for a re-test of former resistance, before taking a trip to new record highs.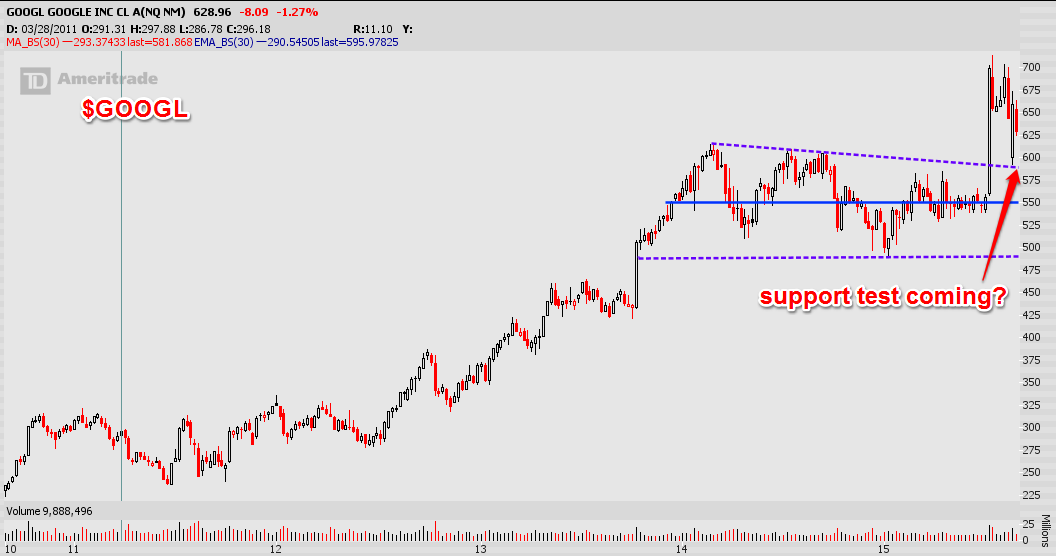 With the market gapping higher, it continues to theme of confounding the most participants.
Heading into the long holiday weekend, after a week of heavy selling a prudent move was not taking too much risk into today's session.  Which is exactly why the market is up almost 2% at the open.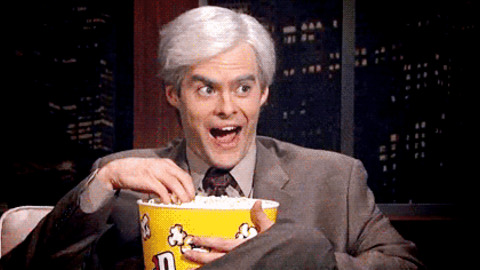 Grab your popcorn for another tremendous week.  See you in the chat room.