Mixed signals abound.  Stock futures are pointing to a sharply higher open after a nasty end to last week.  The question heading into years end... will the market recover some of its recent losses?  Or are the recent cracks and tests of support a sign that this market is ready to give it up into 2016?
Consumer staples have been sweet smelling since the lows in March 2009.  The sell signal before the housing bubble burst on Consumer Staples was a great indicator of things to come.
The buy signal for Consumer staples has lasted the entirety  of this 6+ year historic bull market... that is until a sell signal was given recently.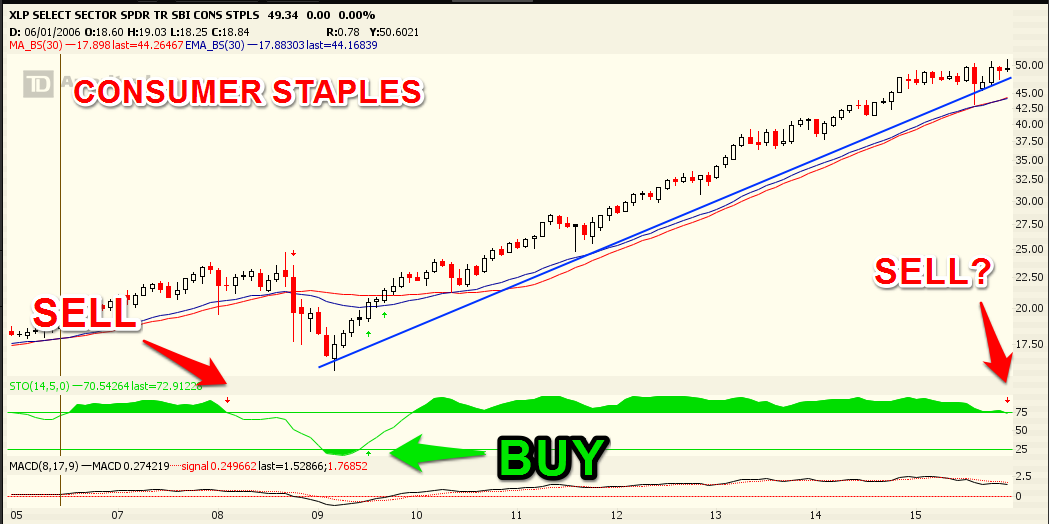 For confirmation we need a MACD roll over and a break of support.  Neither of which have happened yet.
As I have stated numerous times the last few years, when this bear market is ready to start there will be plenty of time to trade for downside.  No sense jumping the gun.
Support at $200 and $110 for $SPY and $QQQ are key to end 2015.  Both held on Friday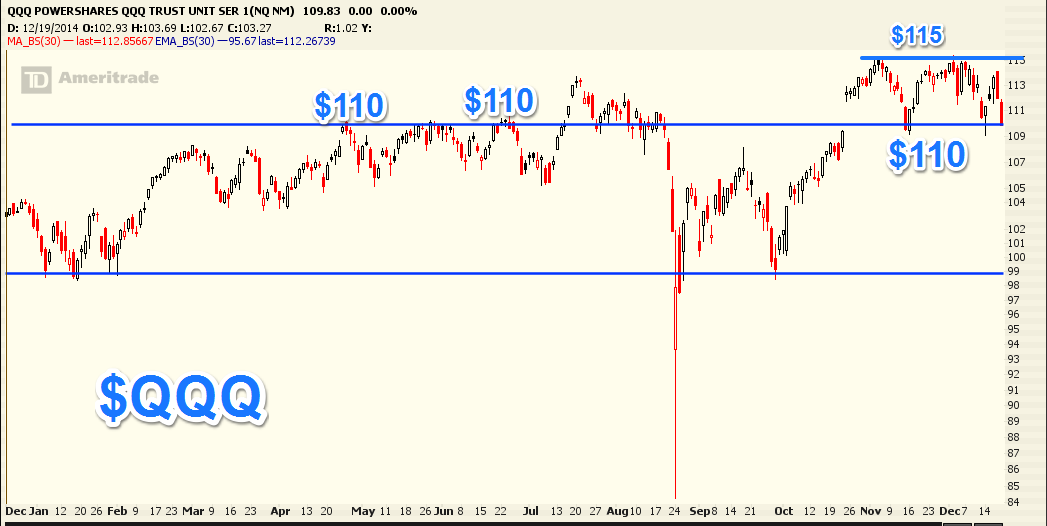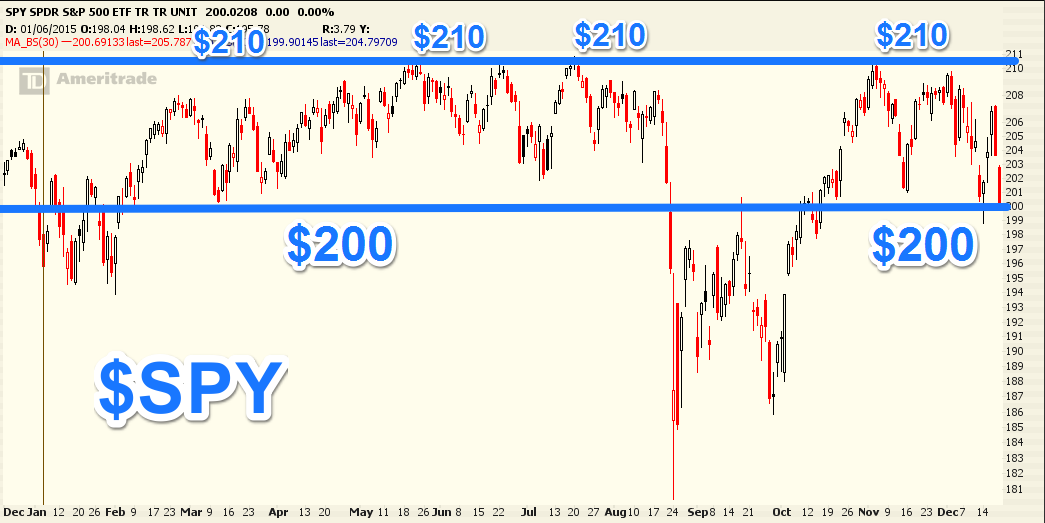 IWM at support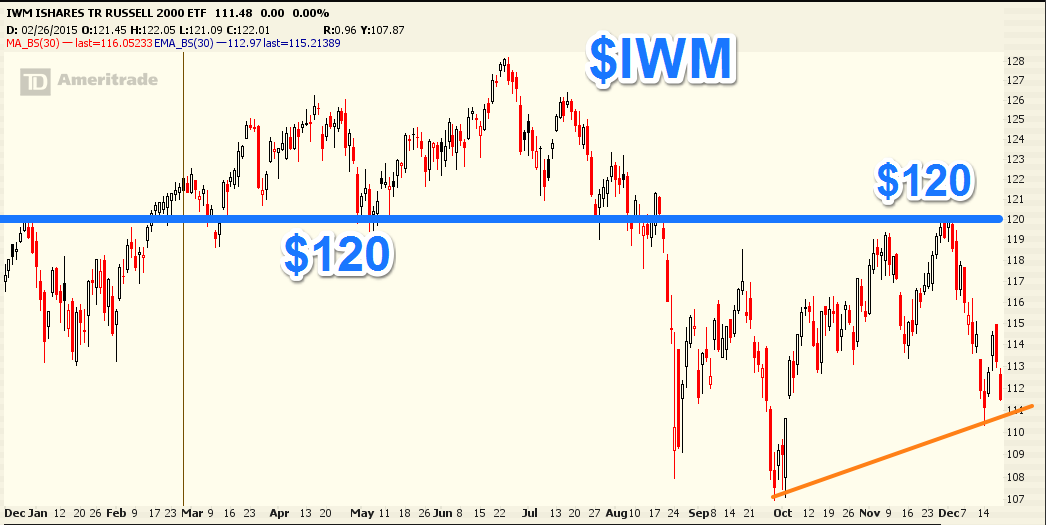 Late December is a joyous time for market bulls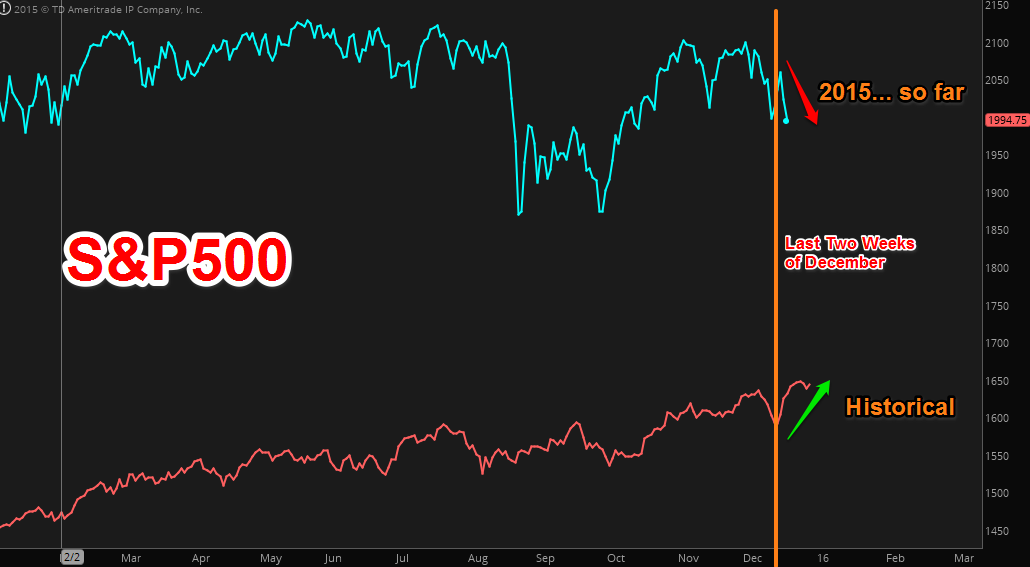 $AAPL needs to hold $105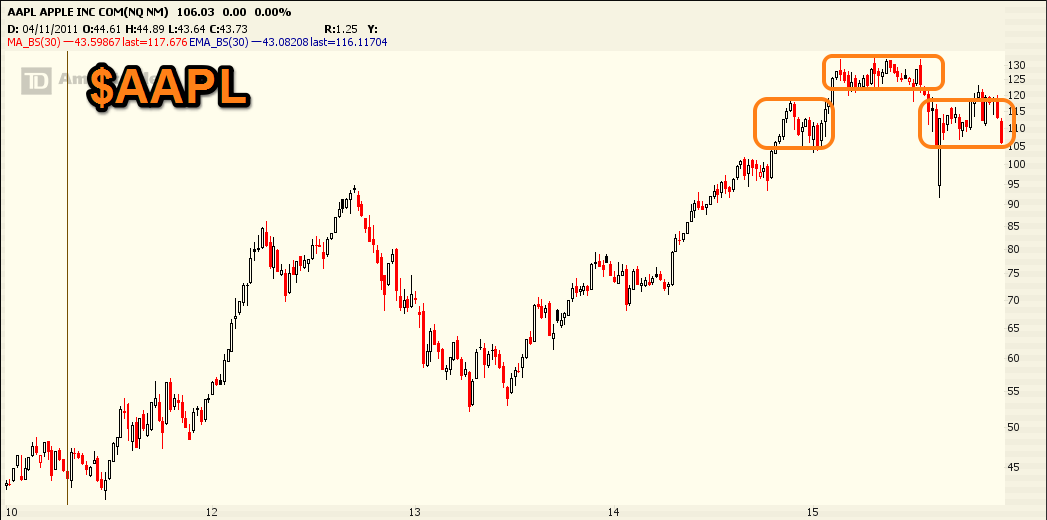 $XLE needs to hold $58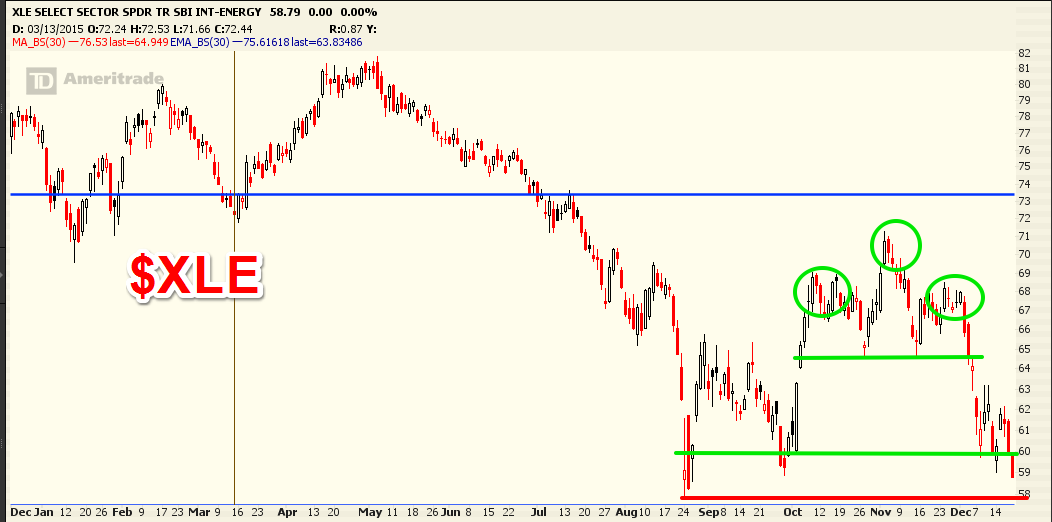 Crude has spiked off support last 3 times