$XLE is working out nearly to perfection.  The bottom clearly is not in and the PUTs from earlier this week continue to work.  I covered this in my update last night.
Stocks have moved off session lows.  Remember last Wednesday?  Stocks crumbled and then reversed course in impressive fashion.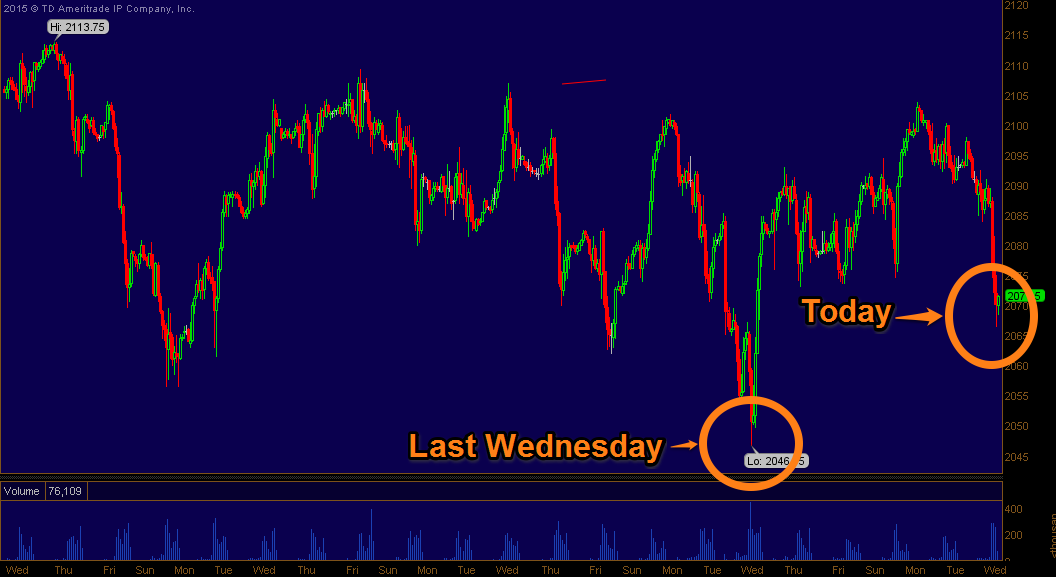 Later today the FED minutes should reveal more light on the first increase of the FED funds rate since the Revolutionary War.
on the flip side, key support levels have been breached, namely the $IWM $120 mark.  The more breaks of this level the more I think this market could be looking at further weakness in the short term.
As it stands the market is starting to find its footing.  If the action is anything like last Wednesday don't be surprised if the market pushes back to even before the close.  It is 2015 after all.