$LMT soared again like it did after reporting earnings last quarter.  This time however, the stock was able to hold its gains and then some.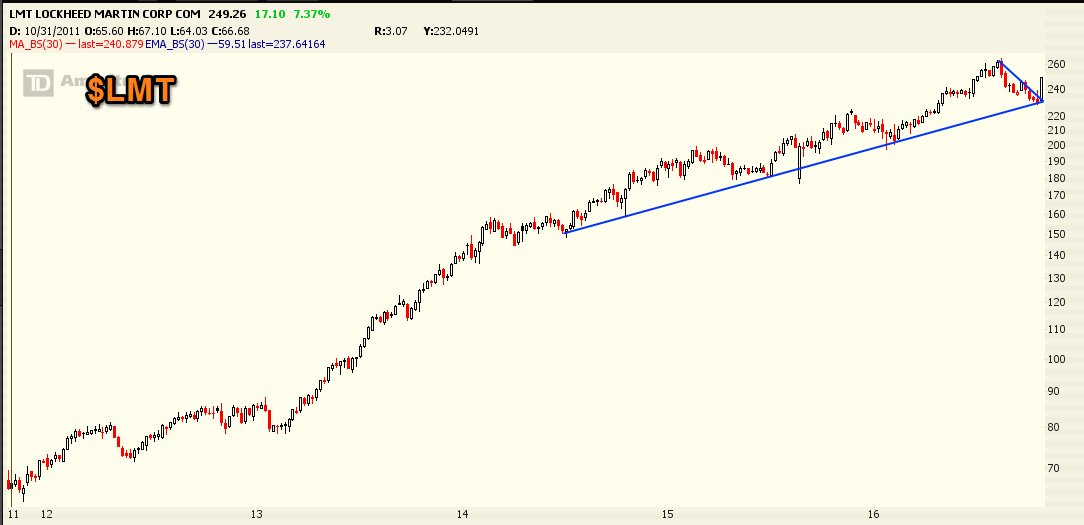 Yesterday the option market was not expecting such a dramatic rally.  The $237.50 calls were stable most of the session despite the looming earnings report and a late day 'rally', if 1% even qualifies as one after today's near 8% move.
Lucky for us, we positioned for upside into the report.  The $237.50 calls were trading right near $1 all day yesterday.  Today they closed over 1,200% higher.
It will be interesting to see if $LMT continues its positive momentum.  After a $17 move higher today, you would think some consolidation would be in order tomorrow, either way I think the stock is setting up for a move to fresh record highs later this year.