The market continues its move to never seen before levels.  New record highs on top of new record highs.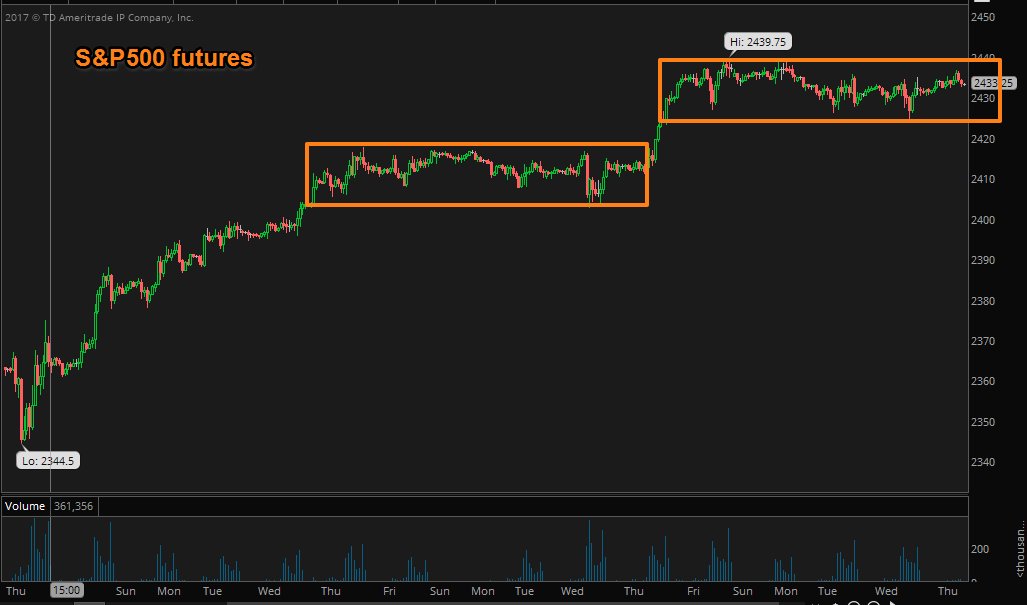 If the recent trading action mimics previous action, the market is setting up for another move to the upside.  That almost feels like stating the obvious.   But not everyone feels the same way.  And frankly that's one reason why this market continues its ascent to never seen before heights.
The VIX continues its trend lower, with lower highs and lower lows:
I continue to see a lot more talk about how inflated prices are than about this market going higher.   The same chatter was around last year, and the previous year, and despite the headwinds the market continued to move higher.
The VIX continues to show a market that has very little concern about potential headwinds
This morning $BABA is ripping $17+ to another record high.
A great call in our chat room earlier this week about the investor meeting.
and about the move to $140
There will be plenty more of these sharp upside moves as this bull market continues to mature.