BREAKING NEWS:  The Market will pull back... correct even.  And guess what?  Just like in March and April, it may even feel like we are poised for a massive move lower.
Even yesterday as we pulled some $3 lower on the SPY mid-day for absolutely no reason other than there being more sellers than buyers, it had the feel that the top was in.
This is it folks. The moment the bears have been waiting their whole lives for.
The VIX was soaring... stocks were rolling over....
and then... boom... back up to session highs an hour later.
To say trading for downside has been tough would be an understatement.  And it should be.  The market is in an UPTREND.
At some point, maybe even as soon as today, stocks will pull back.  We will correct.  The relentless upside will be gone.. at least for a little while.  And all those bearish reports.. despite being written at prices 75% below where we are today... they will get a sense of validation.
Overnight we hit to the PENNY that bearish mega phone topping pattern I was highlighting after the Pandemic  collapse as a possible turning point for this market.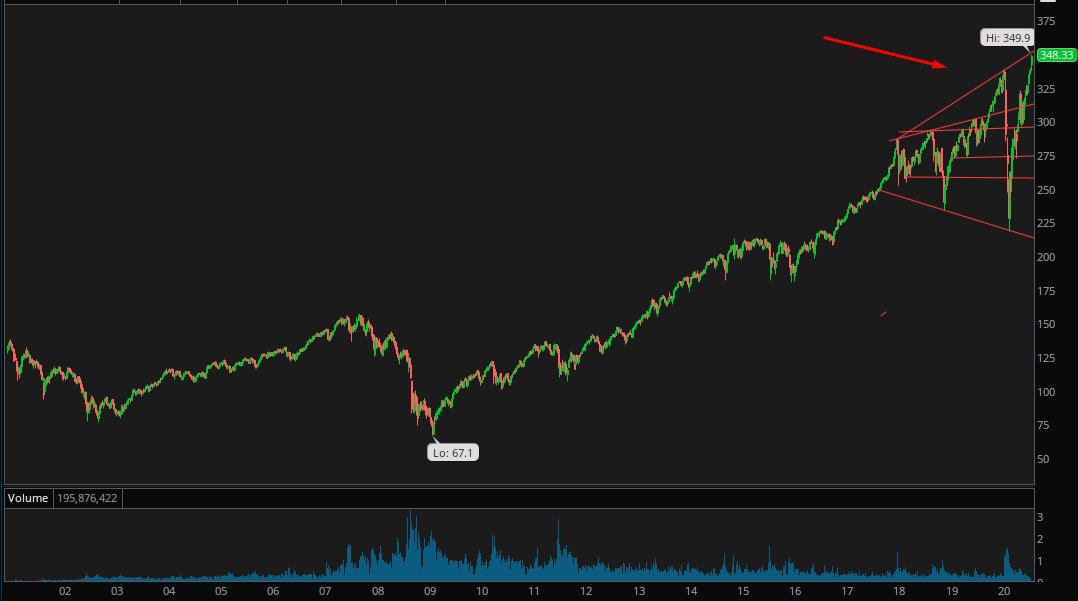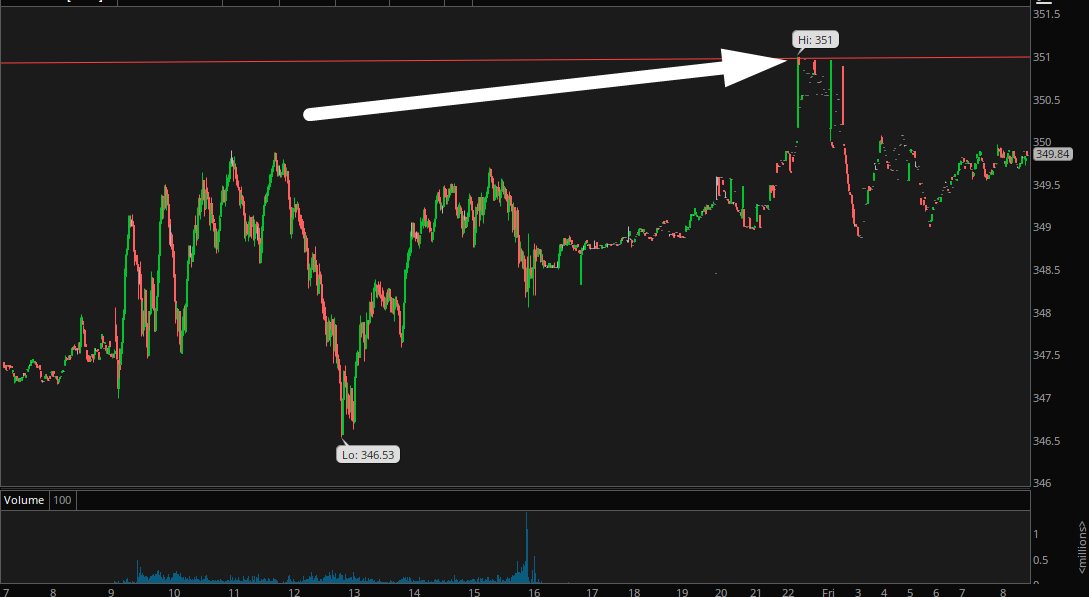 Now let's be clear!!
EVERY SINGLE BEARISH stock market set-up has ended up being WRONG.  EVERY SINGLE ONE.
Will it be different this time?
Perhaps.  Perhaps the top is in.  I've said thay many many many times.  I don't know for sure.  But what I do know.. is that every time I've said the top could be in, however I think stocks are going to keep making new record highs... the market hasn't topped and has made new record highs.
So I'll stick to that until the market isn't making new record highs anymore.
What concerns me short term?
The VIX is slowly creeping up.  It still remains over 20 despite record high after record high.
Seeing all the call buying yesterday, clearly the mentality of this market never going down again has caught on.  And maybe we won't go down again.
But if there was a time to really shake the tree, we are pretty close to that time.
It's tough trading for downside in this market.  And I think even amid a pull back/correction there will be stocks going up.  A rotation.
I think amid this new FED inflation policy.... we are going to see a shift to stocks that would benefit from higher prices.  Material's, suppliers,  financials, even the beaten down energy names.
On the flip side some of the highly leveraged tech names could see profit taking.
Bottom line -  We have the potential MEGA PHONE topping pattern that will be more fear mongering fodder for the bearish crowd who have a new base of bulls to try to scare the shit out of.
We have a VIX that has been resilient despite a market heading to new record high after new record high.    There is an element of fear still in the market.
And listen... you could argue right now there are more reasons to sell then there have ever been before.  Do I need to go through all the reasons?
After the massive rally we have had to record highs, the subsequent test of the long term megaphone topping pattern and a VIX that remains fearful.... it makes sense to become a little less bullish for the short term.
The double top risk is gone.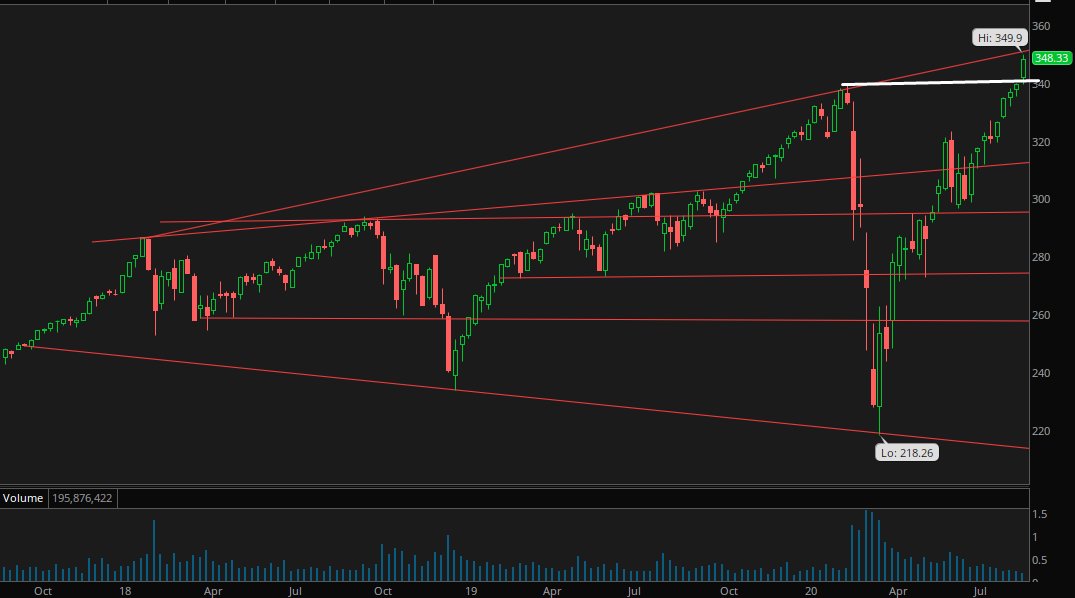 Perhaps that will be a landing spot on any pull back.  It's something to watch.  On the flip side, an explosive move out of the megaphone....
and OH BOY!!! it's ON!!!
Could you imagine?  $SPY  $400 by years end.  At this stage how can you rule that out?  It's freaking 2020!