A picture perfect jobs report has futures soaring, with the Nasdaq hitting new all time record highs!
A near-perfect jobs report. Strong job growth at 313,000 and decent wage growth of 2.6% YOY, but not quite as strong as expected, so inflation concerns more contained.

— Bob Pisani (@BobPisani) March 9, 2018
Yesterdays abnormal pre-market VIX paint... like all other paints previously, was filled this morning after the  jobs report was released.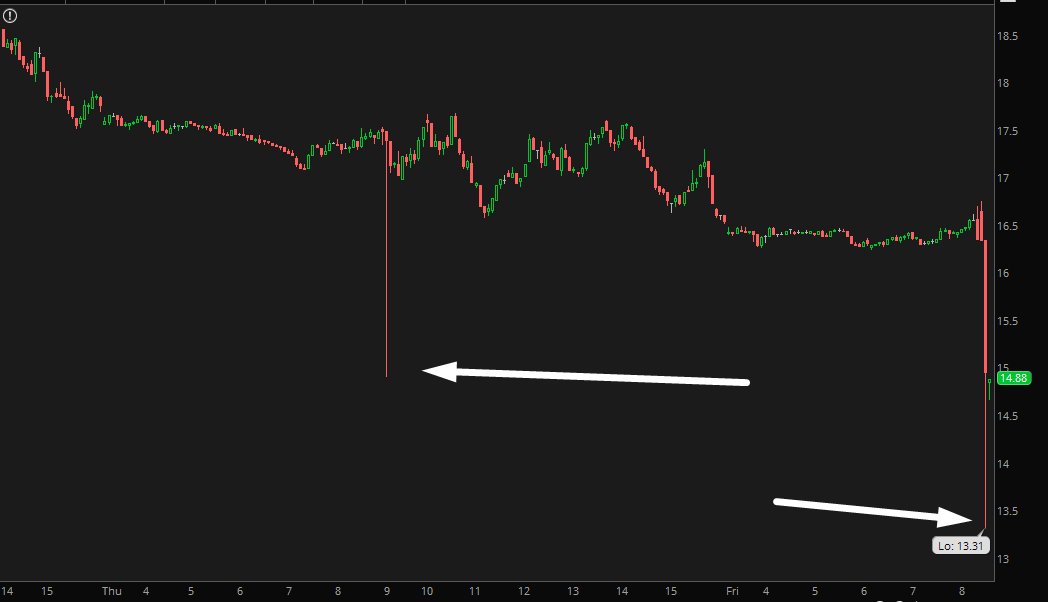 The wage inflation everyone was looking for came in below expectations, which is likely to move inflation expectations out even further.
Charles L. Evans, president of the Federal Reserve Bank of Chicago is out this morning talking down the need to raise rates --->>>
EVANS SAYS COULD WAIT UNTIL MIDYEAR BEFORE RAISING RATES, COULD SEE TWO, THREE OR FOUR RATE HIKES THIS YEAR
If wage growth remains low despite job growth, fears over a rapid inflationary event should subside... for now.  And without a spike higher in inflation the FED will remain slow to raise interest rates.  Of course the market could do the talking for them.  The 10 year continues to bounce along near multi-year lows and on the cusp of breaking a 40 year trend.
Today's jobs report poured some water on market fear.  Also last night Trump made a very big announcement with North Korea.
Kim Jong Un talked about denuclearization with the South Korean Representatives, not just a freeze. Also, no missile testing by North Korea during this period of time. Great progress being made but sanctions will remain until an agreement is reached. Meeting being planned!

— Donald J. Trump (@realDonaldTrump) March 9, 2018
It's a big day for the market.  A lot fo excuses for the market to trade higher... and that is what it's doing today.
The Nasdaq 100 futures are at new record highs.
$QQQ is printing new record highs pre-market.  Everything is awesome again.
The fear from just a few weeks ago is starting to subside.  Could we be setting up for new record highs across the board?   Not many would have said that just two weeks ago.  The market remains resilient.  Two excuses to sell   - inflation, North Korea - have been put on the back burner this morning.  The price action is doing the talking, just as it did every time it rallied off the lows when North Korea fired a test missile.  The market saw this day coming, and right now it is rallying higher telling us fears of inflation and interest rates should wait for another day.  Everything is just right.
See you in the chat room and have a great weekend.