Earlier this week I mused that the search for Santa was on.  And no, not Santa per se, we know he lives in the North Pole, but the Santa Clause rally for the market.
Searching for Santa $IWM $SPY https://t.co/kMbaQCEWqN pic.twitter.com/r8DHxDDZbo

— UPBOptionMil (@UPBOptionMil) November 27, 2018
and yesterday... , less than half way through the trading session Santa was found in the form of FED Chair Powell.....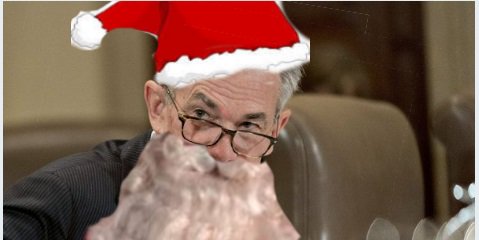 Upon release of Powell's speech S&P500 futures rocketed higher.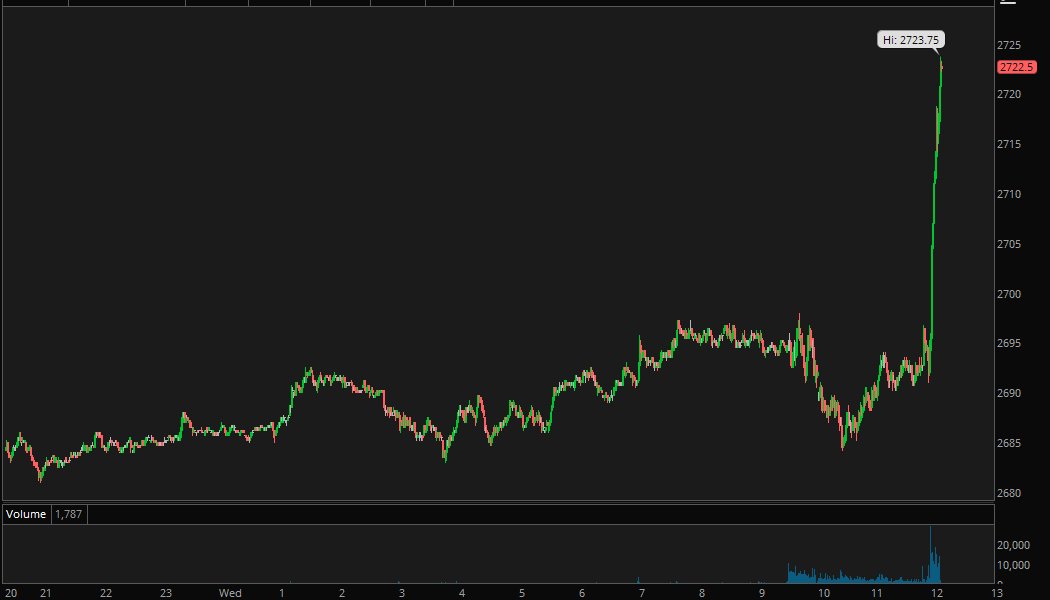 When all was said and done S&P500 futures had rallied some 55 points, closing right at the highs of the day.
That small cap trigger I was looking for earlier this week....
.....was also found.
And with it some other big breaks, that may signal the end of the recent correction.
$FXI (China Large Cap ETF)  broke its year long downtrend.
As did $EEM (Emerging Markets ETF)
This morning futures are off yesterdays highs.  And yet after an almost 3% rally,  a .4% pullback isn't a Santa Clause rally breaker.
The VIX however, remains aloft.  And despite yesterdays massive rally the VIX was only down a few percent.  In years passed a rally like we saw yesterday, with an elevated VIX, would have sent the VIX 10-15% lower.   That was not the case yesterday.
This morning the VIX is up near yesterdays highs, despite the market some 2%+ higher than it was yesterday.
Curious to say the least.  However the elevated VIX might imply some caution heading into the G20 this weekend and the long awaited China - U.S. trade talks, which kick off over a candle light dinner Saturday night.
With that I think there is a chance the market could consolidate into the weekend.  Barring a terribly negative headline this weekend concerning the China and U.S. trade war, the upside could pick back up to start December.
And that is when we could see the VIX really start crumbling.  The first step a move back to 15 and then 10-12 to close the year.
In that scenario a move to the mid $280's for $SPY before years end is not out of the question.
and IWM high  $160's
I think Santa Clause is on is way, with gains for the market on his sleigh.....
I also think some positives will come out of the G20 this weekend.