After this mornings jobs report, financials are getting bought hand over fist.   $JPM and $GS  Goldman Sachs and J.P. Morgan Chase are up 2% each.  Even more impressive, the financial ETF $XLF today has broken resistance that's been over 10 years in the making.
$XLF 20 year chart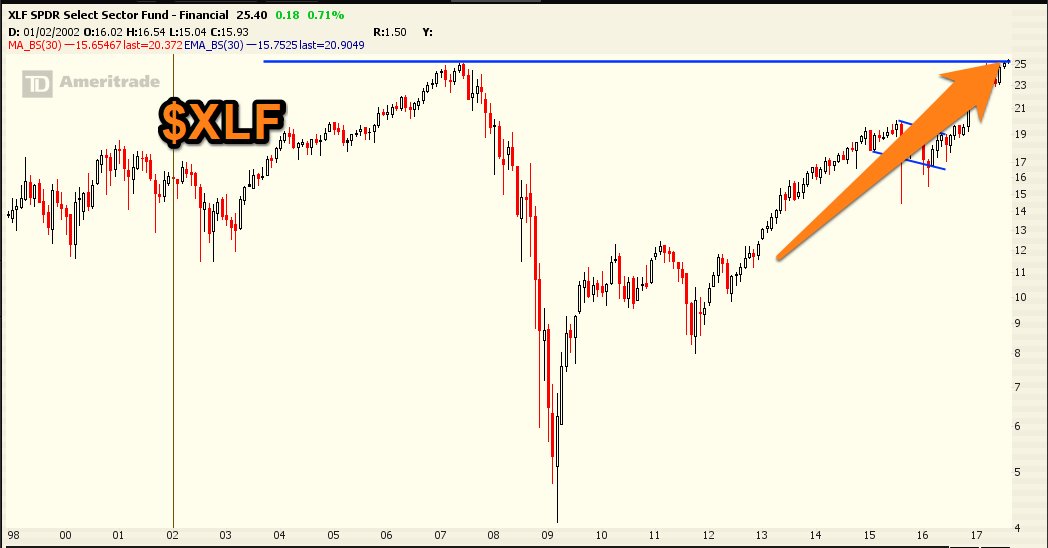 $XLF two month chart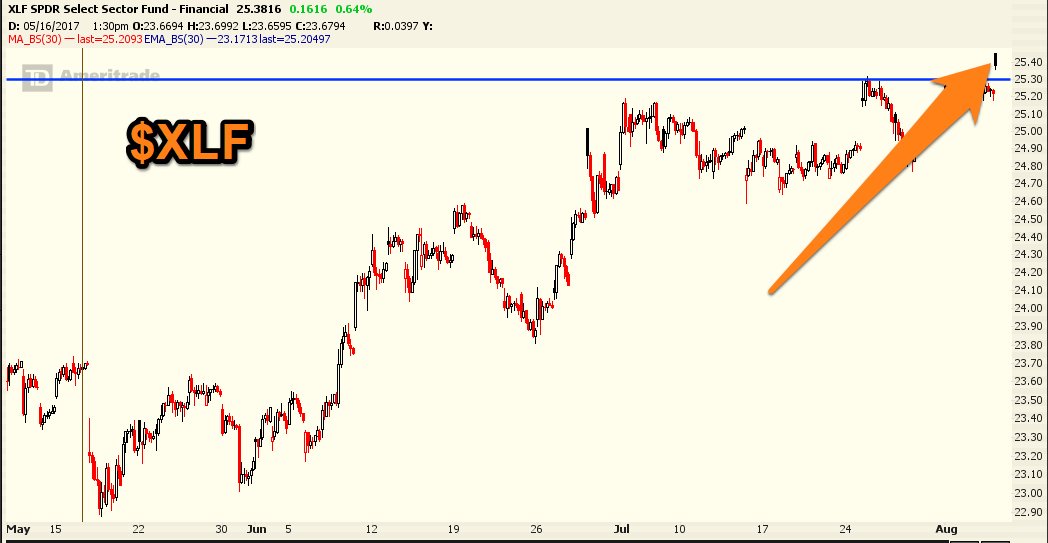 This breakout, if it holds, looms large for the overall market.  Financials could lead the next leg higher in 2017 and push stocks to more records in the months ahead.