For the first time ever,  as part of our Black Friday Sale, we are offering a 30-day trial with discounted pricing!
Please select one of the membership levels below that you would like to trial. We do require a subscription during the  trial - as we have a large library of content created over the years - but you will not be charged for 30 days, and should you choose to cancel before the 30 days are over, you will not be charged at all.  We look forward to having you join our community!
Click here for more details on the tiers. If you have any questions, feel free to contact us.
Silver Level Membership - $49.99 $29.99 per month after the 30 day trial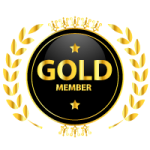 Gold Level Membership - $99.99 $69.99 per month after the 30 day trial

Diamond Level Membership  - $149.99 $99.99 per month after the 30 day trial

Platinum Level - $199.99 $149.99 per month after the 30 day trial