After a furious rally last week off the 'Brexit' lows, the market is in pull back mode to start the trading week.  One thing that really sticks out today, aside from the continued inflation of the bond bubble, is the collapse in crude oil.
Crude oil has been a leader for this market over the last year.
The recent action off the lows has 'petered' out.  The last such occurrence preceded the August 2015 collapse of the stock market.
You can see how Crude oil leads and the market eventually follows.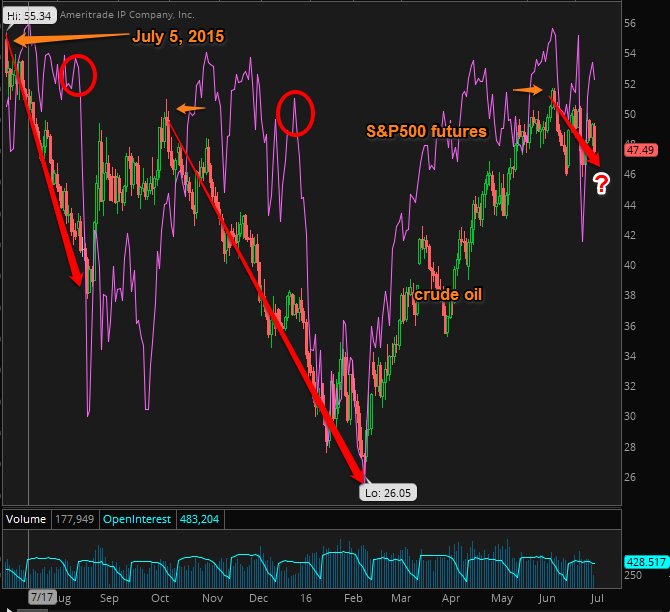 The relationship between Crude oil and the stock market is not something to ignore.  If the current pull back for crude from 2016 highs follows the same pattern from last July, the market could be setting up for another August swoon.
And finally.... crude oil has found its top for each of the last two years at the start of July.