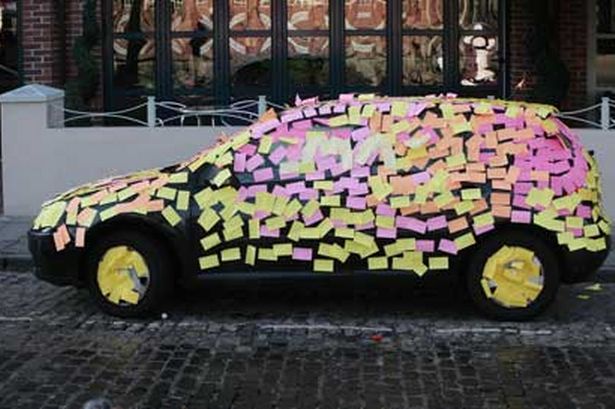 Stock futures are in retreat this morning as the economic data continues to disappoint.   The pattern from the last few weeks is for the market to give the bad economic data an hour or two of respect before the market rallies into the afternoon hours.  Economic data does not seem to matter much as Central Bank hopes and dreams continue to guide stock prices higher.
Also we have earnings starting to heat up.  We've got you covered:
Earning Breakdowns
A few things to watch today and into the end of the year:
The US Dollar continues to gain strength and this would be a headwind into 2016.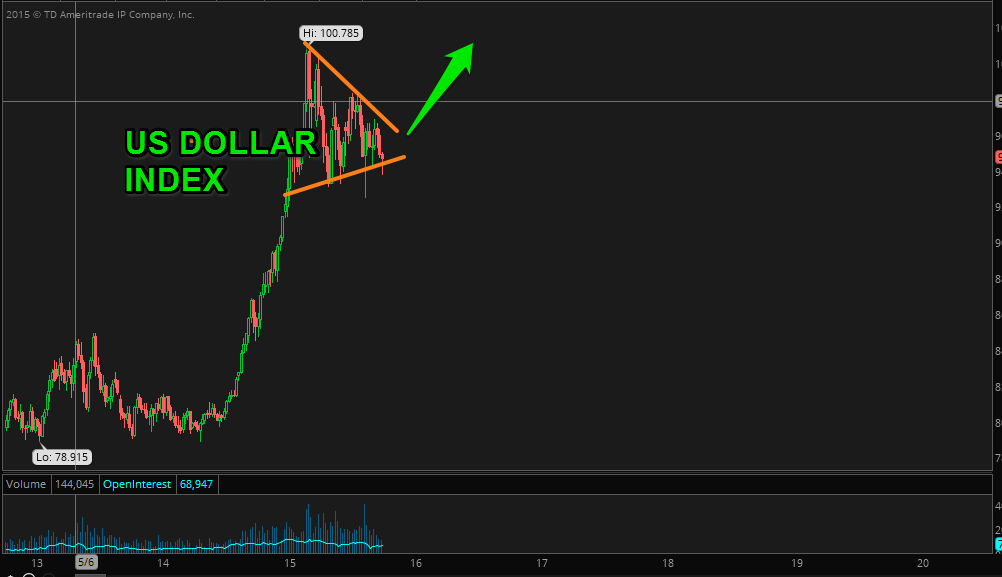 Energy and crude have decoupled from equities.  I pointed this out a few weeks ago.  There is a good chance one will catch up with the other....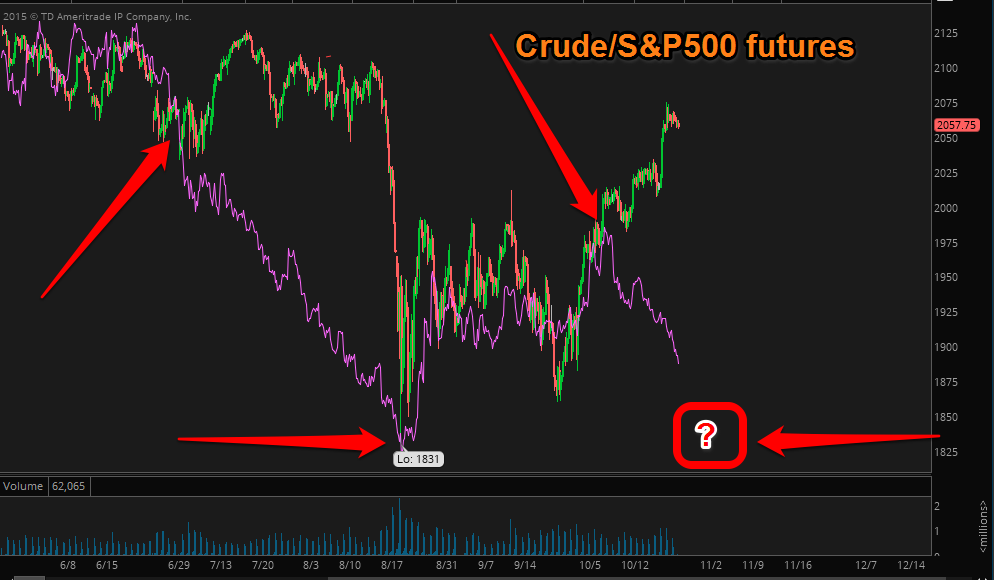 Crude oil's collapse to 6+ year lows coincided with the stock market crashing.... coincidence?
No matter what the over all market does in 2015 - its become more of a stock pickers market.  $GOOGL and $AMZN soared last week.  $AXP and $SKX collapsed.
This week earnings season really heats up.
After the bell today we have $AAPL and $TWTR.  Tomorrow we have $GPRO, later in the week $SBUX $LNKD and $EXPE.
My quick thoughts on earnings?
$AAPL down 6%
$TWTR up 15%
$GPRO up 15%
$SBUX down 7%
$EXPE down 11%
Currently I am in $GPRO calls, but have made zero entries on other earning trades.
See you in the optionmillionaires chat room: