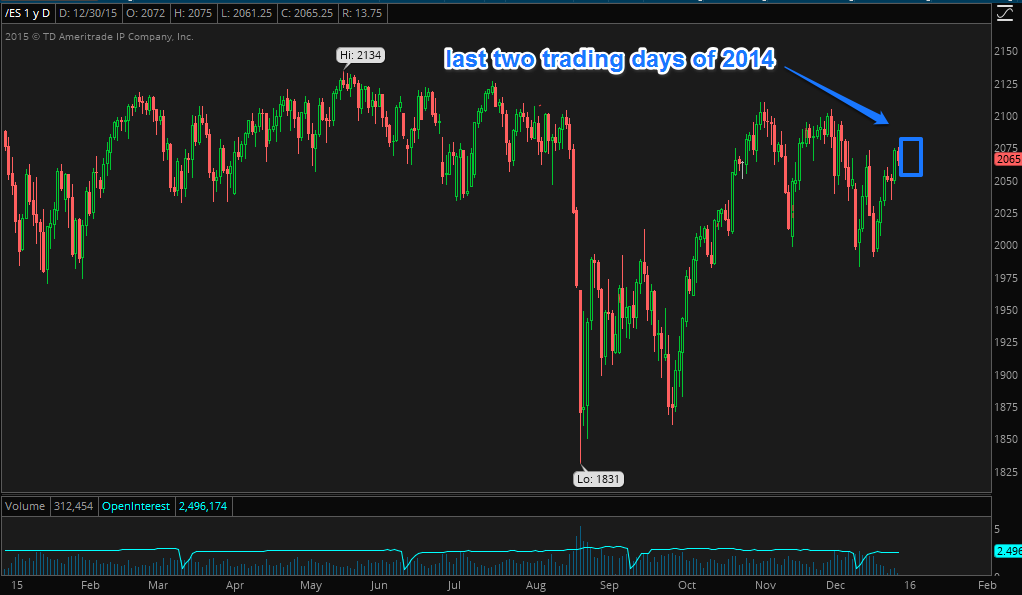 Less than two full days remain of 2015.  The trend  ended  in 2015 as prices more or less consolidated throughout the year.
We had some winners and losers concealed in a market that looks poised to close the year right around the same area it opened at.  Looking back through 2015, this was something that occurred all too frequently to be considered coincidence.
The China swoon kept participants on their toes late this past summer.  But in the end it was just another dip to buy, much like all the dips we've seen since the March 2009 lows.
When we look back at 2015, this is how it we will remember it: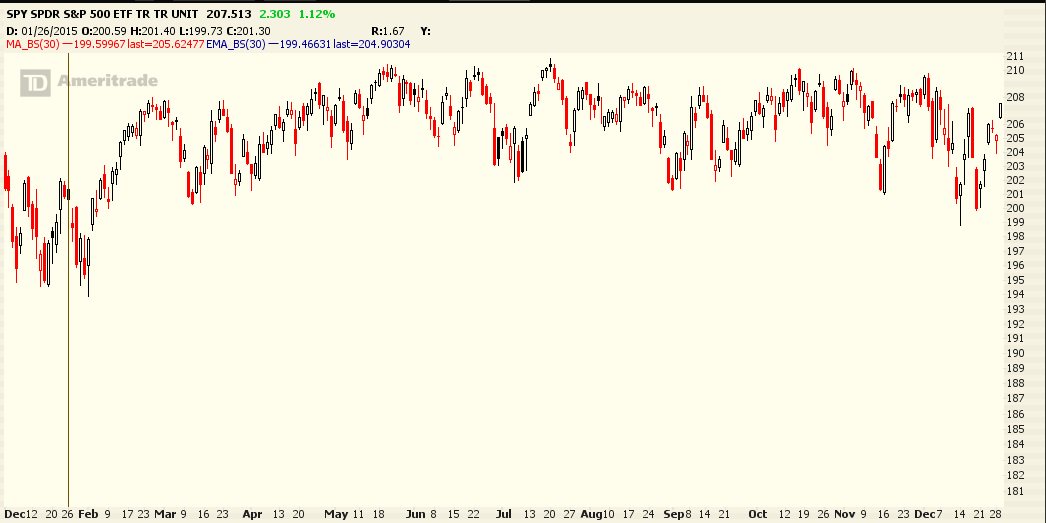 A market not ready to fall, but also not ready to continue the massive bull market.    What will 2016 Bring?
What have the last 6+ years brought?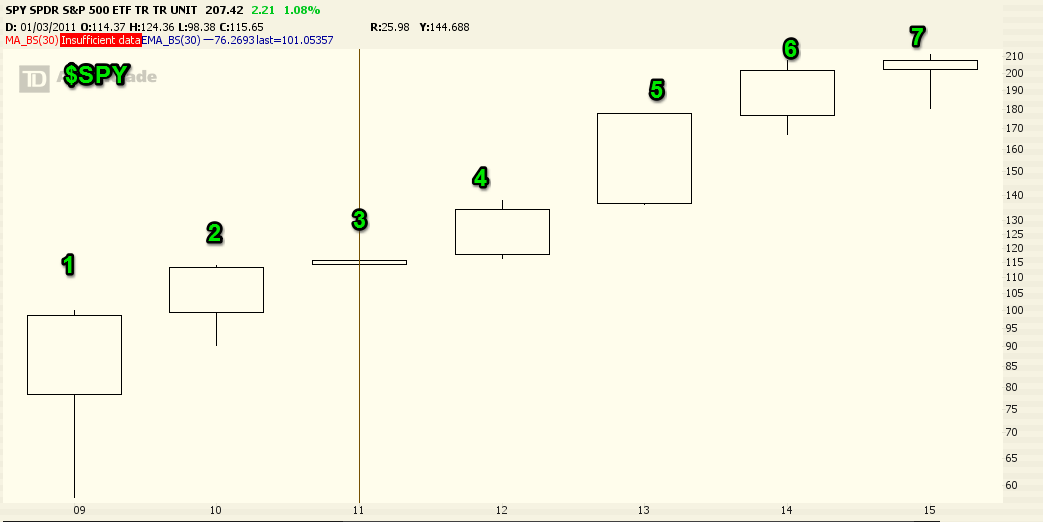 Here were my predictions for 2015.
Stay tuned for the 2016 predictions.
Without further adieu:  This years 3 part year in review and bonus stock option moves. 
2015 Year In Review