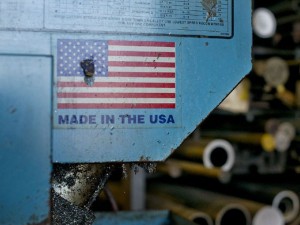 If you've learned anything since the Financial Crisis and the March 2009 666 lows, its that bad economic data means very little to the over all market. Just minutes ago U.S. GDP for the 4th Quarter was announced as contracting by .1%, well below expectations of 1%, the worst reading since 2009. This is bad news right? Stock futures initially pulled back from their highs but are now inching higher. Since the market crumbled to its lows in 2009, we've had the heads bears lose tails bulls win stock market (credit Jimmybob with that line). Bad data is shrugged off and good data is cheered because we have a global easing scheme that is focused on inflating asset prices. The old adage "don't fight the FED" is more relevant today than ever before. I wouldn't advise fighting the "ECB, BOJ, BOE" either. Just look at Japan. Three months after they began openly talking up a massive weakening of their currency the Nikkei 225 has gained 23%. That is some train to be standing in front of.
How about the ECB? In the middle of July ECB President Mario Draghi stated, among other things that the "ECB Ready To Do Whatever It Takes To Preserve Euro" and "Has Power To Defeat Market Speculation". The EUR/USD has risen from $1.20 to almost $1.36, a 1575+ pip move as the ECB seemingly has beaten up all speculating for a Euro zone collapse. When a central bank is hell bent on doing something be sure to hop along for the ride.
Negative GDP? Anemic growth? Growing National Debt? A government that needs to print money to pay its bills? It all means nothing right now.
While markets around the world continue their ascent higher and globally, central banks are busy artificially propping asset prices, now is not the time to be fighting the trend. But be sure of one thing, when the music finally does stop all the jaw boning and fake money will have little affect on the markets and economic data will again be meaningless as we get a global asset sell-off.
U.S. stock futures tallied mild losses Wednesday after the Commerce Department reported the U.S. economy unexpectedly shrank in the fourth quarter.
"While most believed that the economy slowed considerably in the closing months of last year, few anticipated that the economy actually contracted," said Jim Baird , chief investment strategist for Plante Moran Financial Advisors .
"With consumer spending set to take a hit in the months ahead as households adjust to higher taxes and lower discretionary income, the near-term outlook becomes even more difficult," Baird added in comments made after the government data, which found gross domestic product fell at a 0.1% annual rate, the worst performance since the second quarter of 2009, when the U.S. economy remained in a recession.